What is the glove remover?
The glove remover is a simple device that reduces the risk of contamination when changing protective gloves while increasing efficiency and convenience.

Who can use the glove remover?
Everyone who wears protective gloves and has to change them often. Especially medical staff, beauticians, tattoo artists or chefs.
How to use the glove remover
Turn the bottom of your hand towards the device without touching it. Place its tip against the naked part of your wrist and slid its tongue into the glove between the palm of your hand and the glove cuff. Pull your hand upwards and the glove will fall off immediately. Take care: Never touch the glove remover with the outside of your glove.

How to mount the glove remover
Attach the glove remover in a position where its tip is between 60 and 80 cm (24 and 31 inch) above the ground. Put a low waste bin underneath.

Wall mounting: Fix the wall mounting plate (two teeth) with 2 screws vertically one above the other on a suitable wall. Insert the glove remover into the wall mounting plate and screw it on. Use 2 special screws for plastics on each side.

Pipe mounting: Use a pipe with a diameter of 2.5 cm (1 inch). For smaller pipes, wrap tape across a width of 6 cm (2.5 inch) around the pipe until a sufficient diameter is reached. Clamp the glove remover to the pipe using the pipe mounting plate (4 semi-circular notches). Use 4 special screws for plastics and screw them into the pipe mounting plate from behind.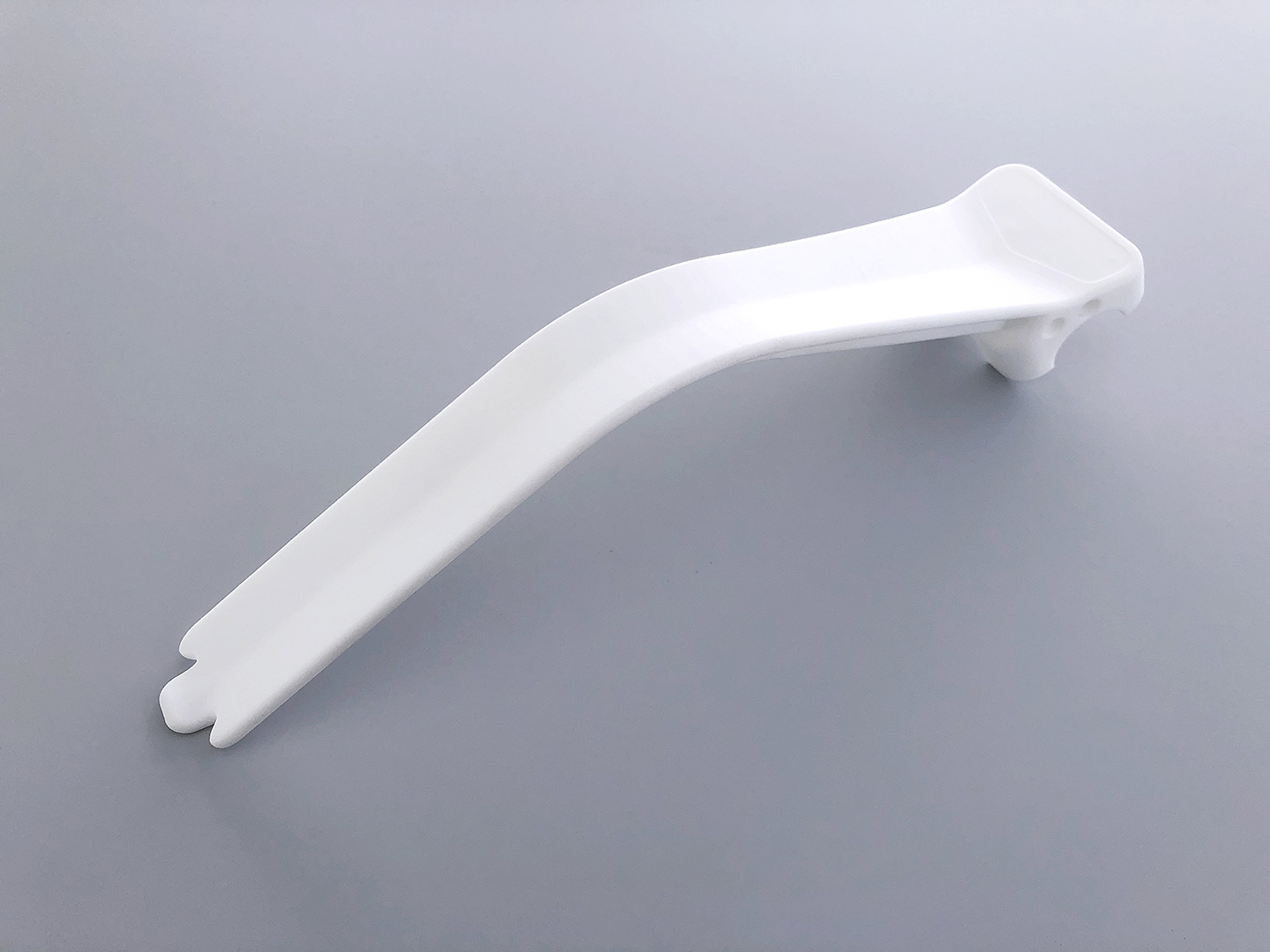 How to get the glove remover
Anyone is invited to download the geometry data of the glove remover from the link on this page for free. Use either the STP- or the STL-files for making your own copies with an appropriate 3D printing method.

How to support the project
The idea for the glove remover was born in the face of the coronavirus pandemic. Suggestions for further improvement of the device are welcome. Likewise the spreading of the story with the insertion of a link to this page. Thank you. We are also happy to hear from hygiene managers in facilities worldwide who would like to test install one or more glove removers. Bitte Javascript aktivieren!.
And please consider our project partners Pragma Engineering and Rapid Manufacturing for your next industry design and 3D printing job. Ingenuity at its best!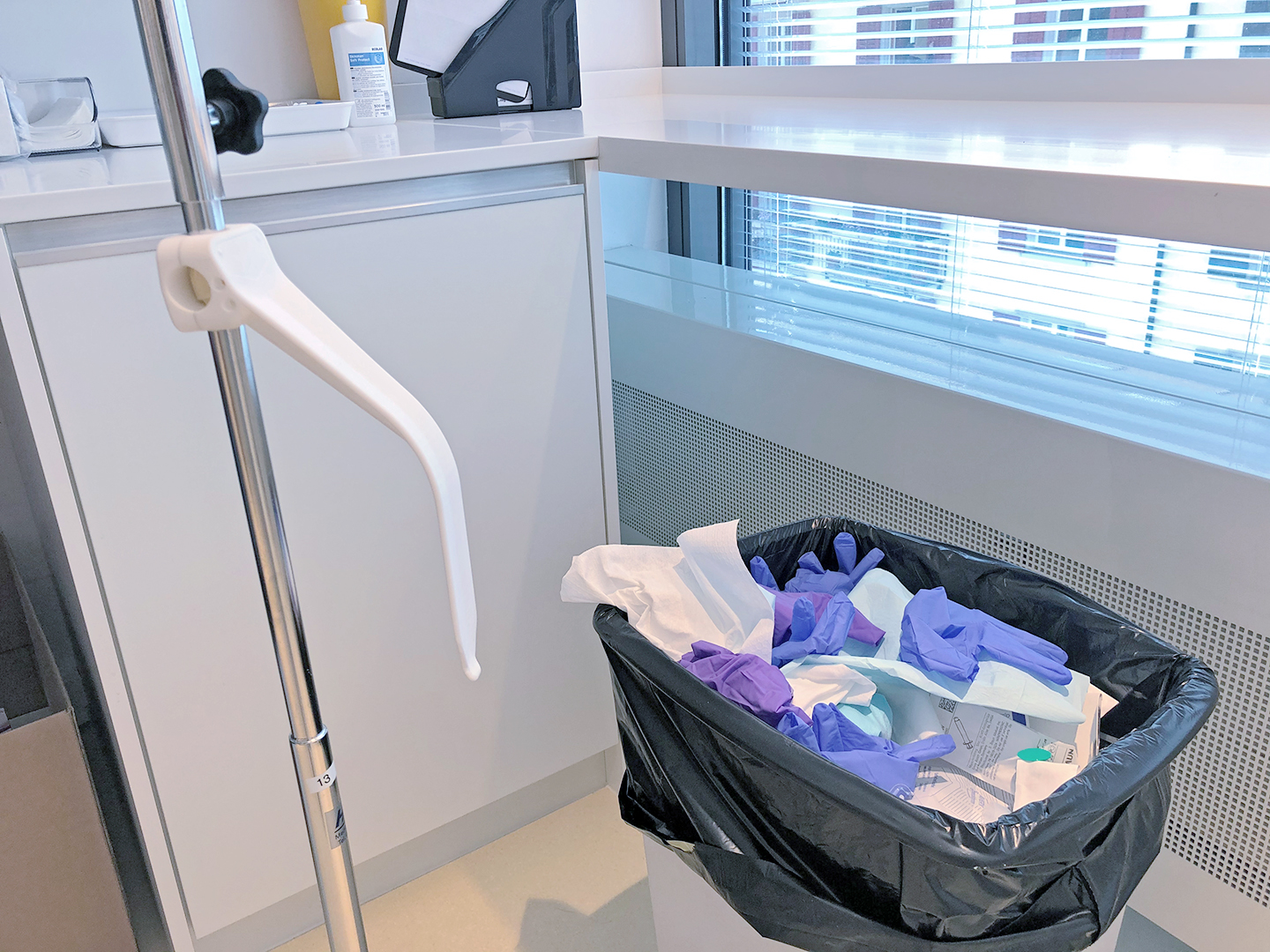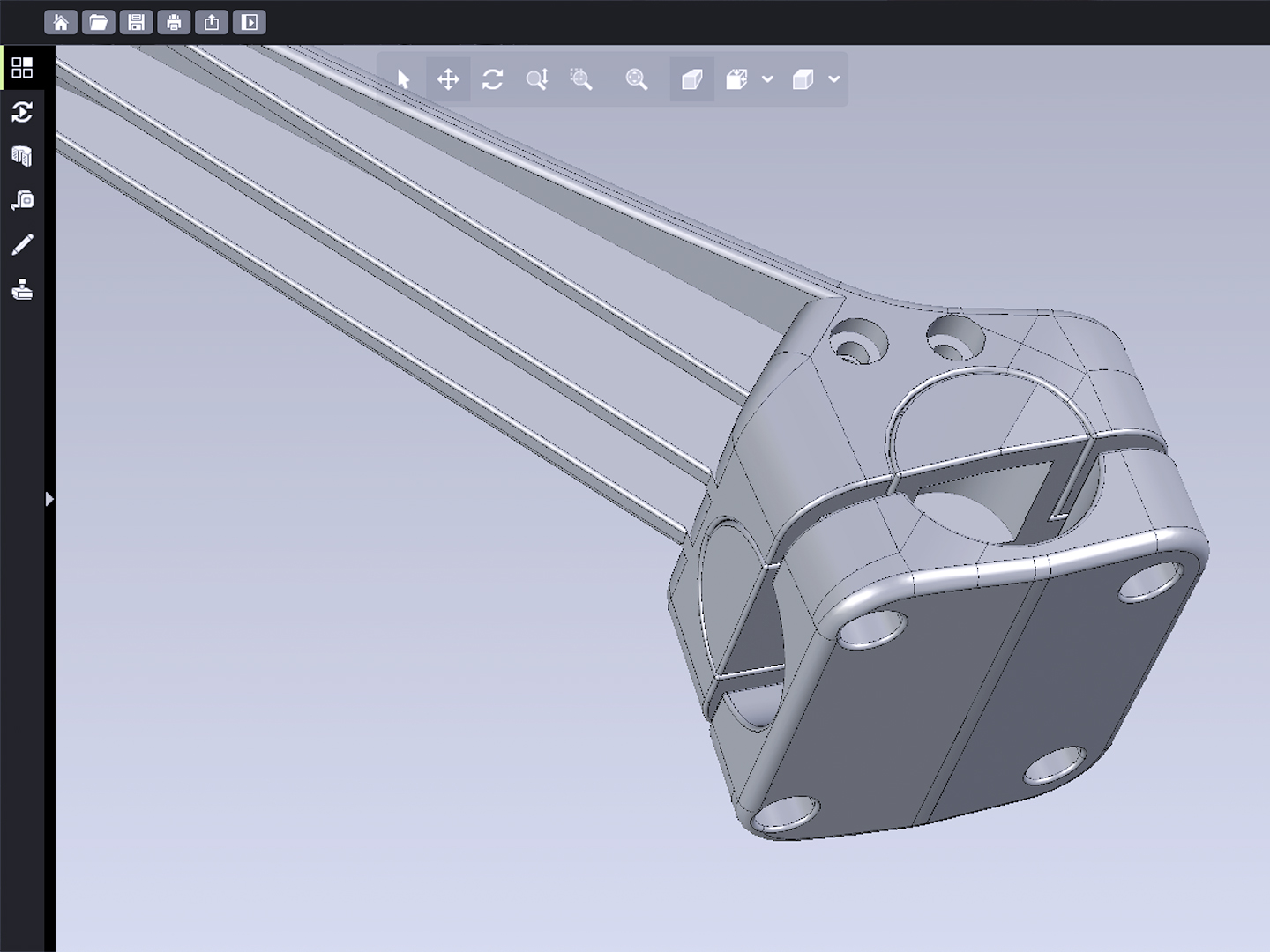 Safety information
The glove remover works best with general purpose exam gloves made of nitrile rubber and which are not too tight-fitting and have a low cuff. The glove remover should not be used to pull off surgical gloves, chemotherapy gloves and any other thick, tight-fitting gloves with a high cuff, because they are more likely to tear.

The contamination of skin, clothing or the glove remover itself, which can be caused by the tearing of gloves but is not limited to it, is significantly influenced by user behaviour and cannot be completely excluded. The glove remover should be disinfected regularly.

Atoll AG disclaims all liability for damage to persons or property in connection with the production or use of the glove remover.